Distribution Careers
Whether you're packing orders or managing product distribution, working in our Distribution Center means making an impact every day.
Search Distribution Positions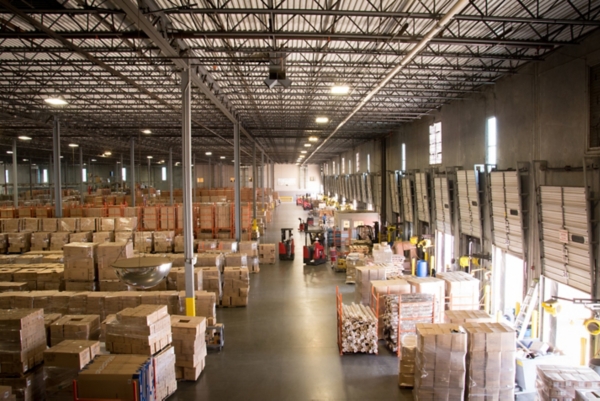 Culture
Kirkland's Home is not only a great place to shop—it's a great place to work.
We pride ourselves on our unique and affordable products, but also on our energetic employees who love the business—that's you! Visit Kirkland's Home Distribution Center in Jackson, TN and you'll see: the work environment is lively and fast-paced. We're always moving forward, but we know how to stop and smell the sachets.
Working in Kirkland's Home Distribution Center
The Distribution Center team keeps Kirkland's Home moving.
You don't have to work in a Kirkland's Home store to touch the lives of customers everywhere. Just get to know our Distribution Center employees! Whether you're packaging and preparing shipments, fulfilling customer orders or managing product distribution, your work directly impacts Kirkland's Home website, Kirkland's Home stores, and hundreds of Kirkland's Home customers across the United States.
Our Distribution Center team members play a critical role in the success of Kirkland's Home. Without them, Kirkland's Home wouldn't be the innovative and growing business that it is today. If you're looking to feel energized and fulfilled in your job, it's time you joined our dedicated team of Distribution Center employees.
Benefits
Below is a brief overview of benefits offered to Distribution Center employees. Your eligibility for benefits depends in part on, but may not be limited to, the length of your continued service, your job classification, and your number of hours worked.
Employee Discount
Competitive PTO
Comprehensive 401(k)
Comprehensive Benefits Package
Flexible Scheduling
Rewarding Career with Upward Mobility
Supportive, Team-Oriented Environment
About Jackson, TN
Kirkland's Home Distribution Center is located in Jackson, TN, between Memphis's famous Beale Street and Nashville's Music Row. Jackson, TN has plenty for you to discover: from our own music sound to Civil War cannons and baseballs — from beautiful state parks to charming small towns and historic attractions — from wineries and distilleries to plates piled high with pulled pork barbecue and catfish — from dinosaurs and giraffes to heroes and legends. Enjoy your visit, and be sure to come back!
Equal Opportunity
Kirkland's Home is an Equal Opportunity Employer. We are committed to providing equal employment opportunity to all employees and applicants for employment without regard to race, color, religion, sex, national origin, disability, military status, age, or any other protected category as defined by applicable law.