Stores Re-opening & Curbside Pickup
Stores Re-opening
We are pleased to announce that many stores are re-opened for full business (Monday through Saturday 11am – 7pm & Sunday 11am – 6pm). See full list below.
The health and safety of our customers and employees are our top priority. We are providing our employees with masks and gloves and will be sanitizing high-touch points in our stores—including door handles, the checkout counter, and restrooms—at least every 30 minutes. We are also following all local government mandates to limit the number of customers allowed in our store at any given time and we are encouraging customers to maintain 6 ft. social distancing space while shopping or checking out.
Curbside Pickup
We are also offering contactless curbside pickup at Most stores.
How It Works:
Choose "Free Pickup in Store" on your item and then complete your order.
Wait for your "Ready for Pickup" email to let you know when your order is ready and you can head to the store.
Pull up curbside between 11 AM and 3 PM 7 days a week. Please note: Furniture items will be available for pickup only on Saturdays between 11 AM and 3 PM.
When you arrive to pick up your order, call the store to let them know you're there.
Provide the Store Associate with your name and order number along with the color and make of your vehicle.
While the Store Associate is preparing your order, please prepare your vehicle for the order to be loaded. This could include opening your trunk or backseat door and moving any objects that might prevent a contact-free loading process.
Once your order is prepared, we'll bring it out to your vehicle and load it! Easy and contactless!
Most stores
The following stores are open for curbside-only or are fully re-opened:
Contact Us
Live Chat
with a customer representative in the U.S.
Call 1-877-541-4855
1-877-541-4855
Sun-Sat: 8 AM - 4 PM CST
Read FAQs
Find answers to commonly asked questions.
Mailing Address
5310 Maryland Way
Brentwood, TN 37027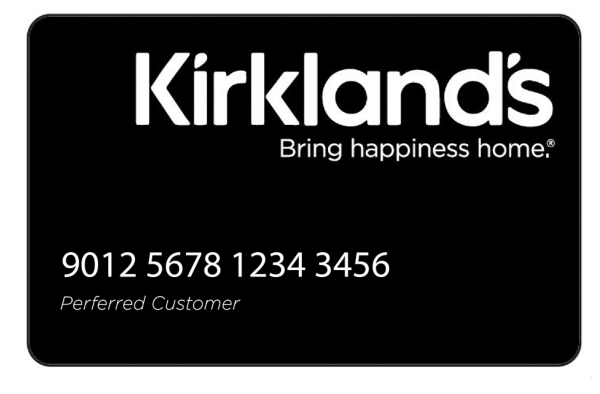 Kirkland's Credit Card
Call 1-800-459-8451 to talk to a customer service representative about your Kirkland's Credit Card.
Email Us
Due to issues related to Covid-19 and delay in orders shipping to closed stores, you may see a delay in receiving a reply to your email sent to Customer Service. We are working diligently to work through these as quickly as possible. You can always check the status of your order. We appreciate you as a valuable Kirkland's customer.