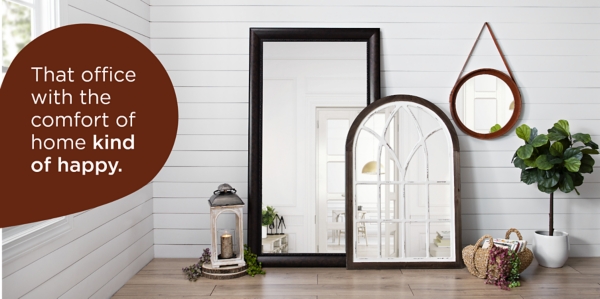 Corporate Sales
If you love the look of Kirkland's in your home,
you'll love how it looks in your business.
Our staff can help you choose the right pieces to give your space the exact feeling you want. As an added bonus, Kirkland's is able to source merchandise directly from our warehouse to get your order to you fast and at a great price.
Our Clients
---
Commercial and Home Builders, Banks, Real Estate Management Companies, Law Offices, Real Estate Brokers
---
Home Stagers, Hotels, B&Bs, Wedding Planners and Caterers, Restaurants
---
Hospitals and Medical Clinics
Explore all of the stylish decor your business
needs to create the perfect look.
---
---

---
Ordering is Easy
Fulfilling your decor needs is our business. For more information on our corporate sales program, ask a sales team member at any of our stores, view our Corporate Sales FAQs, or contact corporatesales@kirklands.com for more details.
Call Customer Service at 1-877-541-4855 Option 3 on Mon-Fri from 8AM to 7PM CST and Sat-Sun from 8AM to 5PM CST
Send a letter to 431 Smith Lane, Jackson, TN 38301