How to Choose a Rug
Finding the right rug for your space can be overwhelming, but we're here to help! We've curated a few helpful hints to guide your search for the perfect rug.
Whether your style is neutral and cozy or bold and vibrant, we've got you covered.
Match the Rug to Your Space
LIVING ROOM
BEDROOM
DINING ROOM
KITCHEN
ENTRYWAY
Common Rug Vocabulary
CONSTRUCTION
Flat-weave - Weaving without knots that results in a flat design
Power-loom or Machine made - Weaving that is done by mechanical or electronic power
Knotted - Weaving that consists of knotted threads, usually made by hand
PATTERNS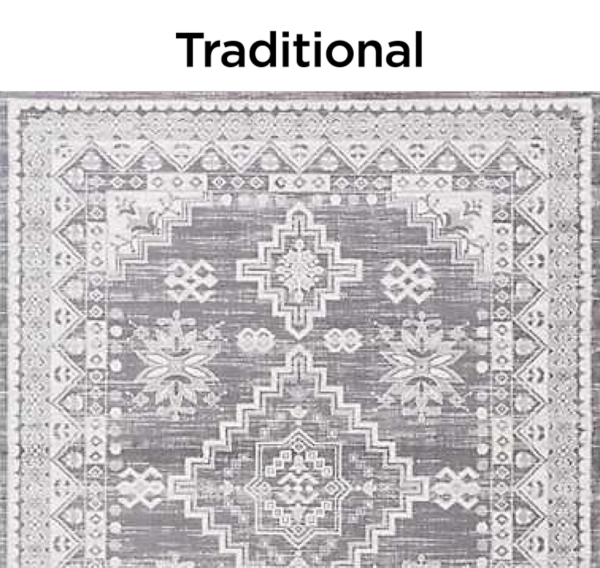 This style of rug features ornate and intricate patterns, usually in shades of brown, red, and blue.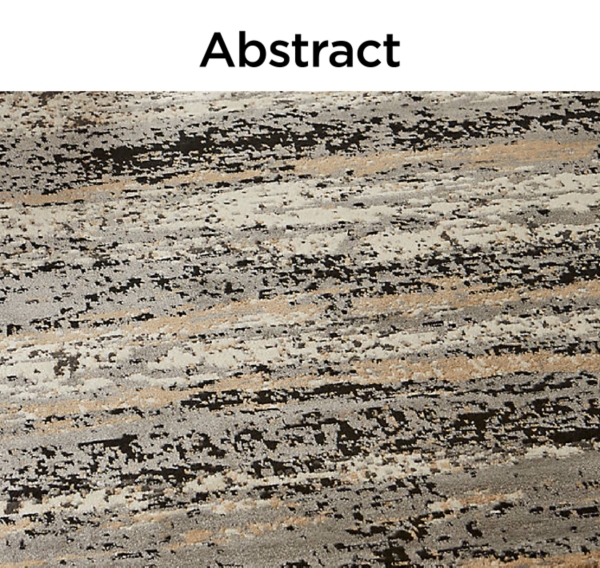 A style of rug that features multiple colors displayed without a recognizable pattern or motif.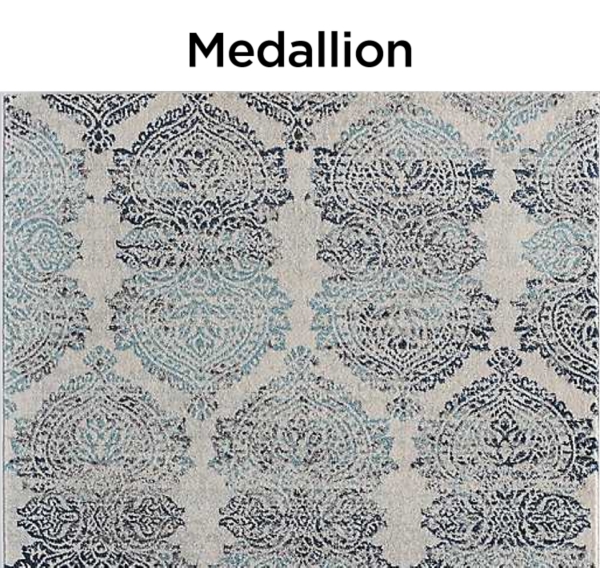 This style of rug features a repeating design, often resembling an intricate medal in an oval or diamond shape.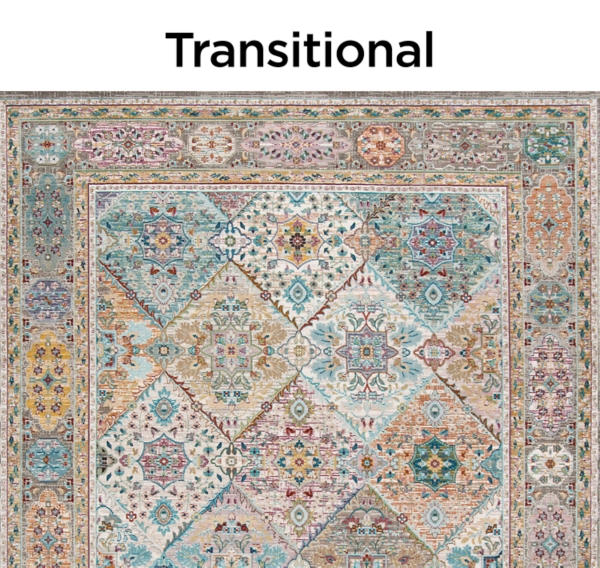 A broad style of rug design that falls between traditional and contemporary. Many floral and small medallion patterns are included in this category.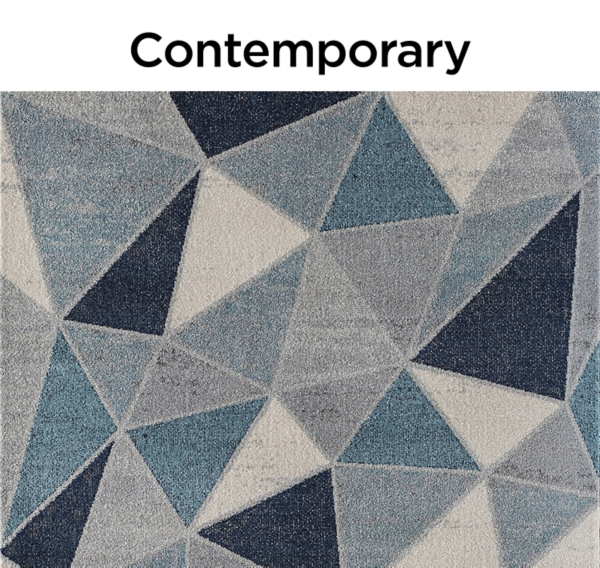 This rug design features non-traditional styles. Motifs of contemporary rugs range from geometric patterns to simpler designs like stripes or gingham.
Taking Care of Your Rug

Styling Tips for Every Room
Vibrant, colorful rugs add dimension to rooms with a neutral design. Incorporating a bold pattern or bright hue in your space will help break up the pieces in any room for a cohesive feel.
Neutral hues add a blissful and inviting feel to spaces with colorful furniture or décor. Luckily, their muted designs match with everything!
If you are torn between a rug with a vibrant pattern or a neutral motif, choose a rug with a transitional design. An asymmetrical or variegated pattern will give you the best of both worlds.
Your rug will help accentuate and define your space, not cover it up. Make sure to leave at least one foot of your floor exposed in between the rug and your wall.
Our Top Picks
---
Shop Rugs By Size
Shop Rugs By Type